The patch contains two hormones – oestrogen and progestogen. It is just like the combined pill but instead of swallowing a tablet,  you stick a patch to your skin, usually your upper arm.
It is over 99% effective, as long as you use it as advised.  Women usually get a regular period, but you can control your periods, choosing to miss a period if you want to.  Some people can't use the patch because of medical conditions.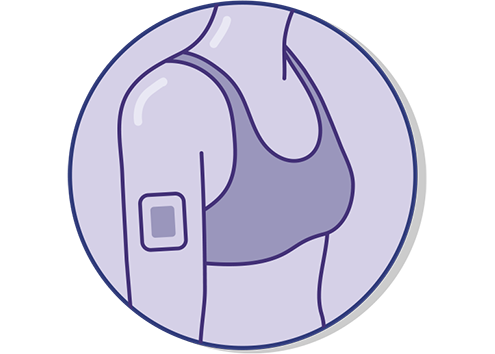 How does the patch work?
Hormones are contained within the patch are absorbed through the skin.
These hormones work in three ways:
Stopping ovulation.  Ovulation is when your ovaries release an egg each month.
Thickening the mucus that comes from your cervix.
Making the lining of your womb thinner.
You can access some good information about the contraceptive patch from the link below.
Locate a confidential service
Find your local Pharmacy or Clinic and book a confidential appointment.
---