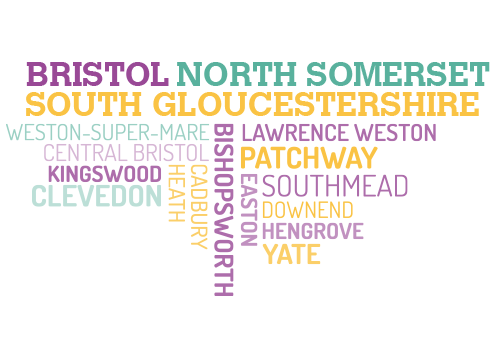 Unity Sexual Health is an exciting new partnership of service providers who have come together to design and deliver a new model of integrated sexual health for Bristol, North Somerset and South Gloucestershire.
Unity Sexual Health is provided by University Hospitals Bristol and Weston NHS Foundation Trust in partnership with the following organisations:
Unity Sexual Health aims to bring together the leading local and national experts in sexual health.  The vision is that by working together we can provide a high quality service that meets all the sexual health needs of our service users.
BPAS is the UKs leading abortion care specialist – caring for almost 80,000 women every year. We offer medical & surgical abortion care with unplanned pregnancy counselling, contraception and STI services.  Early medical abortion (abortion pill – up to 10 weeks gestation) is available locally from Weston Hospital, surgical abortion is from Bournemouth (to 19 wks) and London (under 24 wks). See www.bpas.org for details of our treatments and clinic locations. Telephone 03458725435 for an appointment if your pregnancy is 18 wks or over.
BPAS – here if you need us.
Brook has been at the forefront of providing wellbeing and sexual health support for young people for over 50 years.
Brook's services in local communities, education programmes, training for professionals and campaigning work means that young people are better equipped to make positive and healthy lifestyle choices.
For more information on Brook please visit www.brook.org.uk
MSI Choices  is the leading independent provider of sexual and reproductive health services in the UK. We provide specialist abortion care and advice, contraception, sexual health and counselling services for over 100,000 women and men every year via our network of clinics in the UK. Globally, MSI Choices works in 37 countries around the world to help women and girls have children by choice, not chance.
Please visit www.msichoices.org for more information.
Terrence Higgins Trust is the leading HIV and sexual health charity in the UK. Our aims are to end the transmission of HIV, to empower and support people living with HIV to lead full and healthy lives, and to enable all people to enjoy good sexual health. As part of Unity Sexual Health, Terrence Higgins Trust will be delivering outreach and digital social marketing campaigns, to help support and improve the sexual health of local communities.
Locate a confidential service
Find your local Pharmacy or Clinic and book a confidential appointment.
---