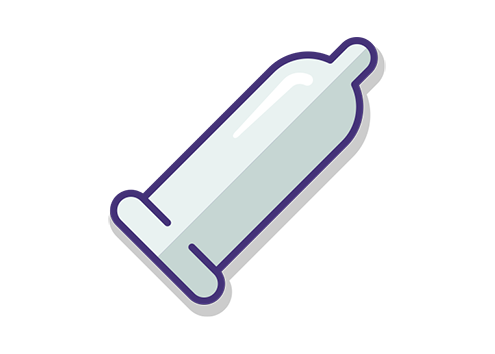 Using a condom when you have sex is the most effective way to reduce your risk of picking up or passing on an STI, including HIV. A condom is the only method that protects against STIs as well as pregnancy.
External condoms
An external condom fits over an erect penis and is made of very thin latex (rubber), polyurethane (plastic).
Internal condoms
The difference between an external and internal condom is that the internal condom is inserted into the vagina or anus before sex. They are 95% effective, if used correctly.
What are dental dams?
A dental dam is a soft plastic latex or polyurethane square (about 15cm in size), which is used to cover the genital area or anus during oral sex. The dam acts as a barrier to help prevent sexually transmitted infections (STIs). They are not widely available but please feel free to ask staff at Unity about how to get them.
Further information about dental dams can be found here.
Locate a confidential service
Find your local Pharmacy or Clinic and book a confidential appointment.
---