All people attending the service are offered a HIV test.
A very small number of these tests come back positive showing a HIV infection.
If you are diagnosed HIV positive you will:
Be offered advice and support
Have another blood test taken to confirm the result.
Be referred to the HIV service.
Given information on other support services such as The Terrence Higgins Trust and The Brigstowe Project.
If you are new to the area and already HIV positive we can refer you to the HIV clinic.
You will have the opportunity to discuss your diagnosis with the Health Advisers before you are referred.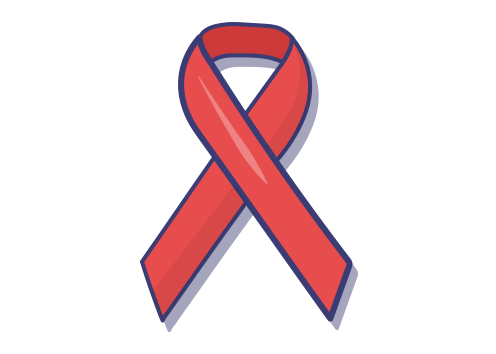 Referral to a HIV Service
The HIV service for Bristol is base at Southmead Hospital. If you don't live locally you can be referred to the HIV service nearest to where you live.
Anyone referred to the HIV service can expect to be contacted by the HIV Specialist Nurses within 48 hours of the referral being received.
The nurses can be contacted on 0117 414 6400 or Brecon.nurses@nhs.net
The HIV Specialist nurses will see anyone newly diagnosed for their first appointment.
A full health assessment will be done including further blood testing to assess your immune system.
They will ensure your questions are answered and provide you with contact details and offer referral to other services if appropriate.
The nurses will make sure you have an appointment to come back and will ensure that you are kept informed of your progress.
HIV Team at Southmead Hospital
The HIV team is made up of Consultants and Specialist Doctors, Specialist Nurses, a Pharmacist, a Dietitian and a Psychologist.
The clinic is also a research centre and if you are interested in taking part in a research study you can discuss this with your consultant or nurse.
If you are eligible for a research study we will inform you of this but there is no obligation to take part.
Follow up is by appointment. Medication is provided by the service and can be delivered to you using a home delivery service as long as you are registered for this.
Any enquiries can be dealt with by the Specialist Nurse team, contact:  0117 414 6400 or email: Brecon.nurses@nhs.net
Locate a confidential service
Find your local Pharmacy or Clinic and book a confidential appointment.
---